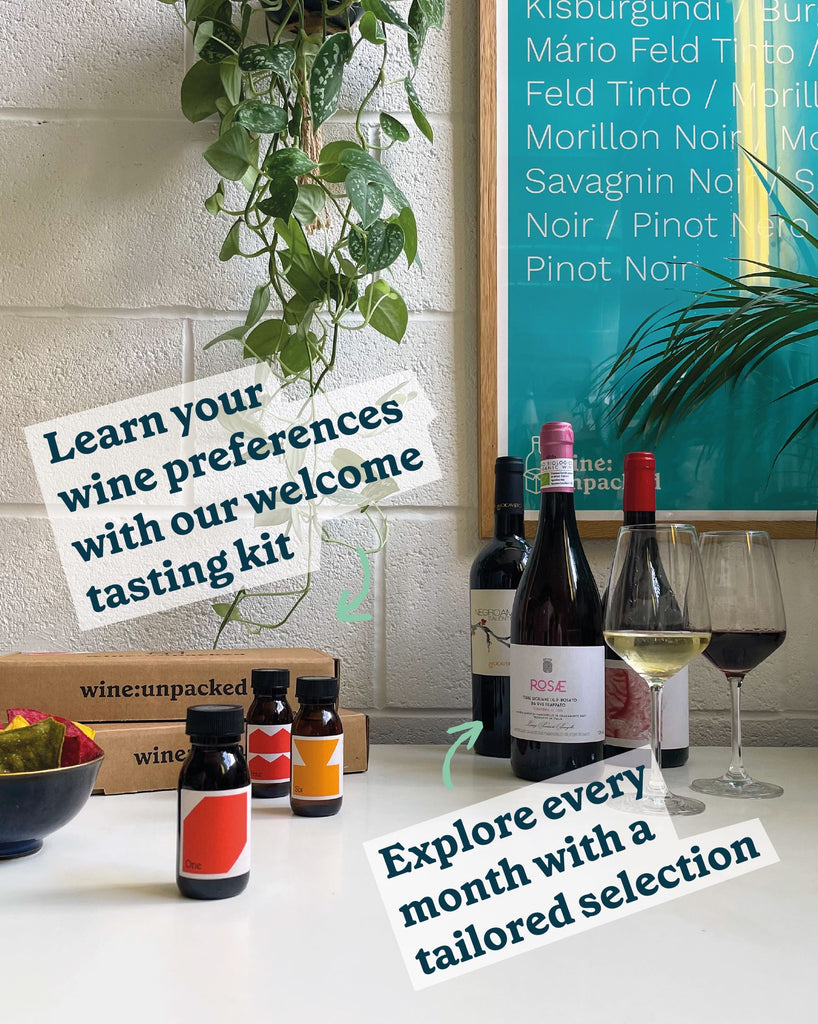 A Regular Selection
Tailored to Your Tastes
Don't just take our word for it
join hundreds of other's on their taste journey.
"It's definitely left us wanting more. We've tasted some great wines, we've learned a lot."
"I've learnt so much already and I'm having so much fun - would definitely recommend."
"A fantastic way to learn about all aspects of wine. A must for all wine enthusiasts!"
"Outstanding, lots of fun and a great service. Will definitely be continuing my subscription!"
The smart way to discover wine.
Don't waste time with wines you don't love. Drink the bottles your taste-buds would choose.
Once you've built your taste profile with our at home tasting, just sit back and receive regular deliveries of wines matched to your unique tastes.
Speak wine fluently.
Build your confidence & learn more with every bottle you drink. Each wine comes with with tasting notes, tips & facts so you can learn how to describe the styles you love.
Pairing suggestions will help you wow your guests with wines that match every meal.